We have the opportunity this year to tune in to #TheBookAwardCelebration of ALSC award winners, including the Geisel Award recipients. If you missed the livestream premiere, the videos will remain on the ALA YouTube channel.
Watch live at ALA's Youtube Channel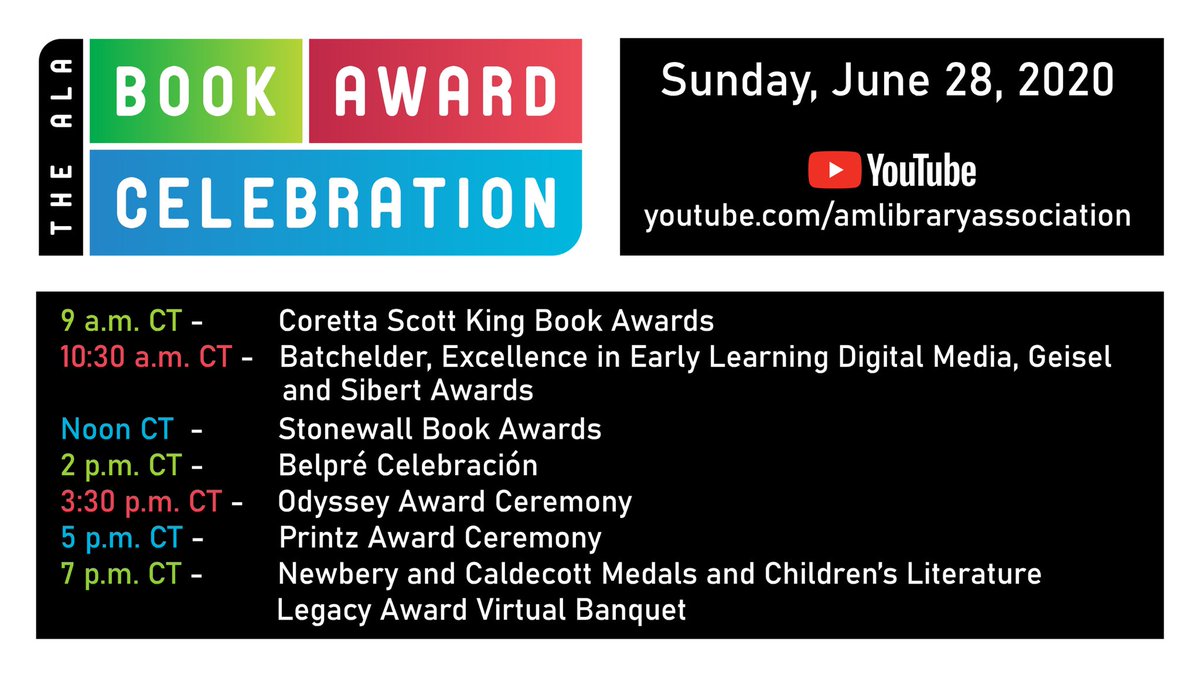 We hope that you are all safe and well, and look forward to celebrating excellent books for children with you this year and always.